Together Spreading Joy - Giving Tuesday, 2020
Now More Than Ever We Are Called To Make A Difference.
Together Spreading Joy - 'Giving Tuesday, 2020'
---
The holidays are officially here and while it's the season for gifting, it's also the season for giving. This year has been an especially difficult one, which is why it's so important for us to support those in need this year.
So together, with the help of YOU, our incredible customers, we're endeavoring to do just that!
Starting on Giving Tuesday, December 1st, and running through Sunday, December 6th, a portion of Chelsea King's sales will be donated to City Dream Centre. This partnership is very special because this organization means so much to us. The City Dream Centre is doing some truly incredible work that benefits our community and beyond, and we'd love to share a bit more about them for anyone who's unfamiliar with their efforts.
---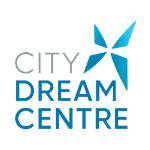 Where Hope, Dignity & Value Exist For Everyone
City Dream Centre runs a number of programs, including those aimed at feeding and educating those in need. By partnering with various churches and other organizations, the centre is able to distribute nearly one thousand food hampers a year, delivering nutritious food to both parents and children. When the COVID-19 crisis hit, the number of meals needed increased and the City Dream Centre was quick to respond, delivering over 7,400 food hampers from April through August 2020, totaling over 786,000 meals to families and seniors in need. But the efforts of City Dream Centre expand beyond food and education. Its newest initiative aims at providing healthcare to those in need.
City Care Dental supports schools and neighborhoods in need of oral care. Using a mobile unit that is fully equipped with three dental chairs and a staff consisting of licensed dentists, hygienists, dental assistants, and supervised dental students, the organization is able to bring care to those who've been restricted due to financial or other barriers. City Dream Centre continues to look ahead and identify ways to better serve the community and those in need. Their long term goals include a permanent mobile food truck and other healthy community initiatives aimed to reduce poverty.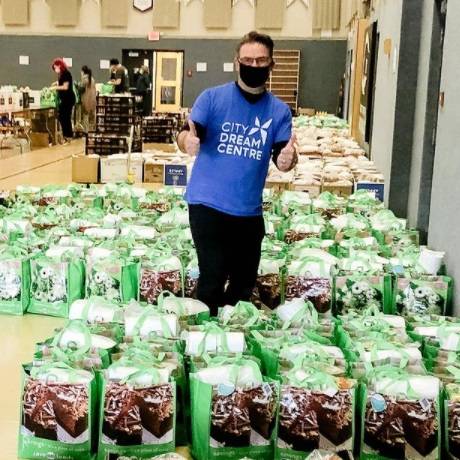 It goes without saying that these charitable efforts have a huge, positive impact, but they wouldn't be possible without the support of generous donors, which includes you, our customers. At Chelsea King, giving back is very important to us, but we also know it's important to you. It's because of your generosity that these partnerships are successful and impactful, and we are truly grateful for that. Looking back at past efforts, we know this is true. At the beginning of lockdown, we asked for your help in supporting our healthcare workers and your support has contributed to the donation of weekly care packages to frontline workers in hospitals and care facilities. Thanks to you, the donations made thus far are valued at more than $41,000.
Your generosity and support continues to astound us. We know this holiday season will be different and difficult for many, but we also know that we are able to make a positive difference on our community and those in need, because of people like you. We hope that if you are able to shop, you consider helping us to give back to those in need by supporting City Dream Centre. We are very thankful for you, our incredible customers, and appreciate your support in helping us spread a little joy during this holiday season.
---