Style & Grace, Vol. 03, Eva Shockey
Introducing our CK x Eva Shockey Collaboration
Balancing Mom, Wife, Entrepreneur-Life
Growing up, Eva Shockey lived a life full of adventures. With a professional hunter and outdoor TV producer as a father, being a part of the outdoor industry was always something she knew she wanted to be a part of. On the other hand, Eva grew up dancing and loving all things fashion and design. She loved home decor and making spaces feel beautiful and welcoming.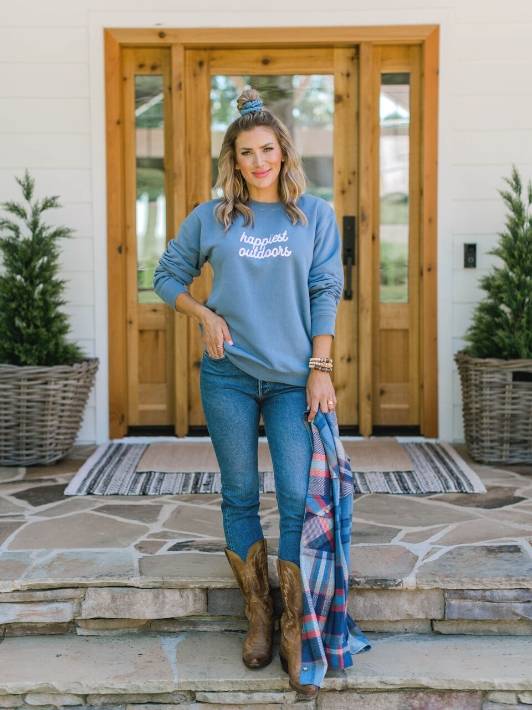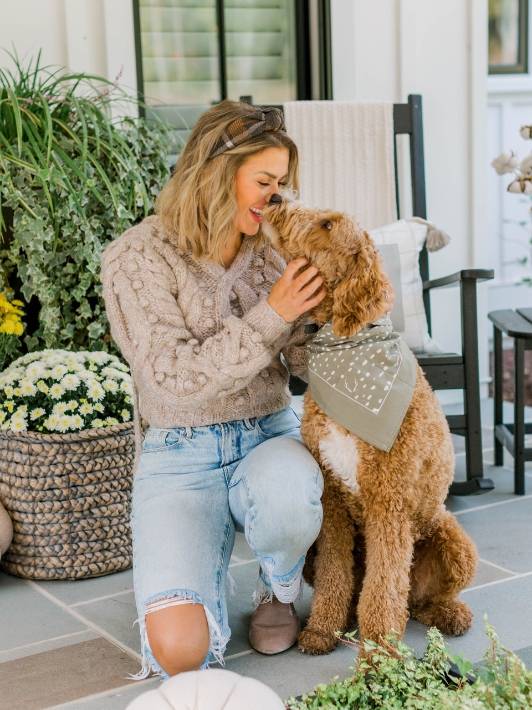 Fast forward to the present day, Eva Shockey is a woman who juggles all the titles- online personality, blogger, outdoor enthusiast, and most importantly, mama and wife. On top of it all, Eva is now the successful Owner and Creator of Eva & Co., an online marketplace for naturally beautiful home, fashion and lifestyle accessories.

Using her platform to share all kinds of hacks and tips and tricks is what Eva does best. She loves connecting and relating with people and sharing the things she loves the most- fashion and home decor, the outdoors and hunting, family and mom-life, and how she manages to live a healthy and balanced lifestyle on top of it all.

"Balancing everything in life is HARD. My family is the most important thing to me, so making time for my husband and babies always comes first. I want my kiddos to learn the importance of healthy living, the outdoors, and hard work, so I do my best to lead by example and make time for each of those things consistently. Whether it's eating a healthy meal out on the deck, squeezing in a 5 am workout, or pouring my heart and soul into my business, I am constantly striving to include the things that are most important to me in my days. It can be a LOT sometimes, so sometimes you just have to know when to take a step back, un-plug and refresh in the outdoors, spend time with your family, and alwaysssss make time for self-care!"

"alwaysssss make time for self-care!"
"alwaysssss make time for self-care!"
"alwaysssss make time for self-care!"
"alwaysssss make time for self-care!"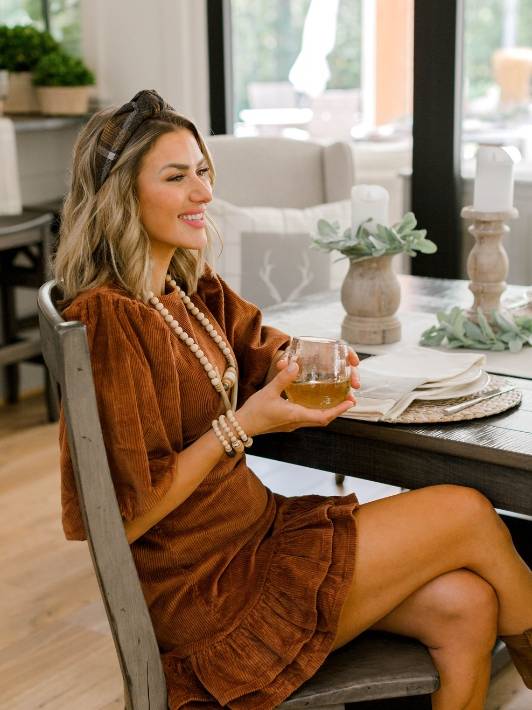 When it comes to fashion, Eva loves natural and neutral colors but also is a sucker for bright floral prints and a little sparkle. Anything denim is a big go-to for Eva, and she loves incorporating colors and elements of nature into her wardrobe. While she loves to get dolled up, for her everyday mom/entrepreneur-life, Eva tends to go with a little styled comfort. But whether she's dressing up for date night with her husband, Tim, or dressing down in a casual Eva & Co. exclusive crew, Eva says accessories are always incorporated.

"I'm a BIG fan of accessories like hats, headbands, bandanas, and scrunchies to give me a styled and 'put-together' look. On top of momming, meetings, and life in general, I still pride myself in looking nice. Besides the fact that I am sliiiightly obsessed with accessories, they honestly just make my life easier! Adding these simple accessories into my everyday look is quick and painless and exactly what my crazy days require."

It was an instant connection when Eva reached out for a Chelsea King collaboration. We love every opportunity we get to work with other women with the same business-minded drive that Chelsea King carries.

"It's SO fun being able to work with another female-owned business, especially one based out of my old stomping grounds- Vancouver, Canada! I have always been in LOVE with Chelsea King's style. The simplistic and refined, natural designs are 'French kiss' to me, and I couldn't be more thrilled for this collaboration!"


---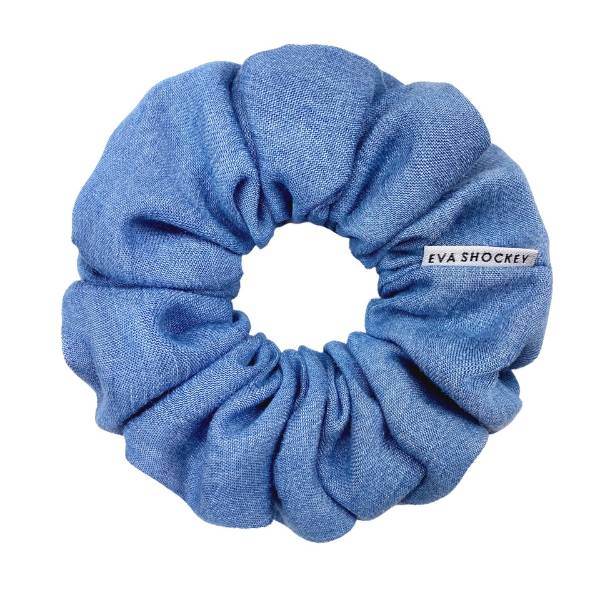 CK x Eva Shockey Denim Clasic Scrunchie
The iconic denim never goes out of style, and if you know Eva Shockey, you know denim is a staple in her wardrobe- Can you say the QUEEN of the most fashionable Canadian Tuxedos?? Whether you're heading out on the town or rocking a casual crew, this versatile denim design adds an effortless look to either style.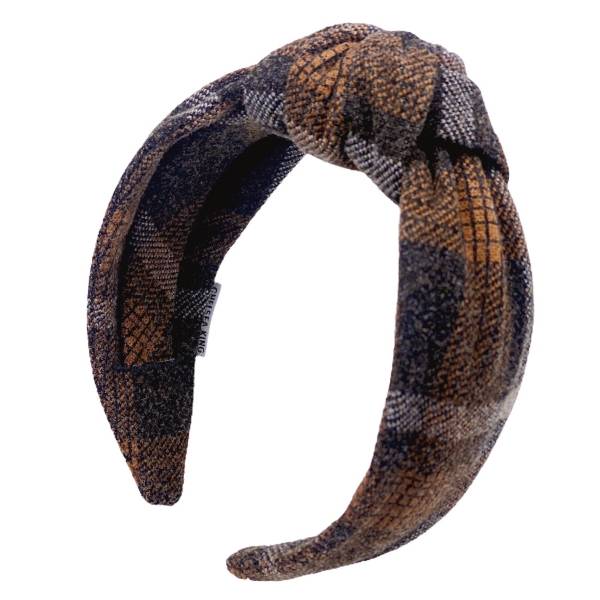 CK x Eva Shockey Holmes Check Headband
The Park Avenue collection brings a new level of sophistication to your everyday look. Eva Shockey is a lover of all things natural and neutral, yet stylish and refined, making the Holmes Check Headband the perfect addition to her collaboration. This warm pattern will add a polished look to any outfit.
---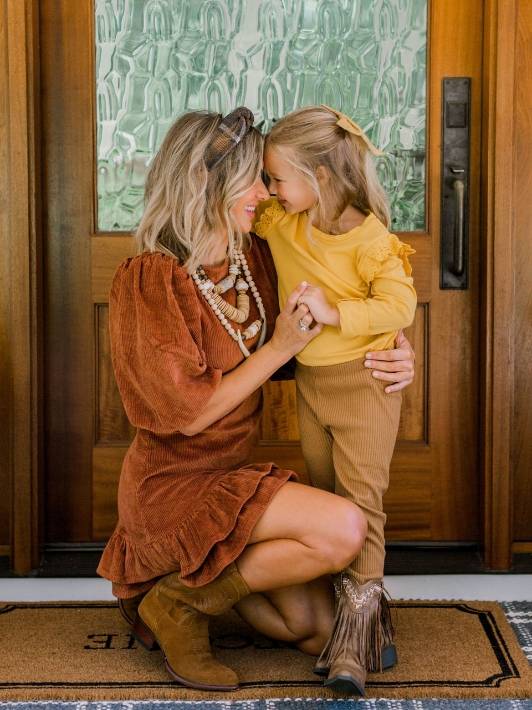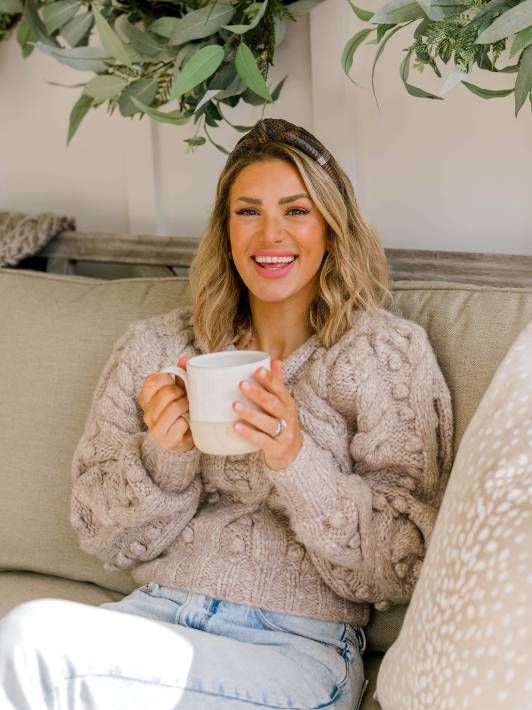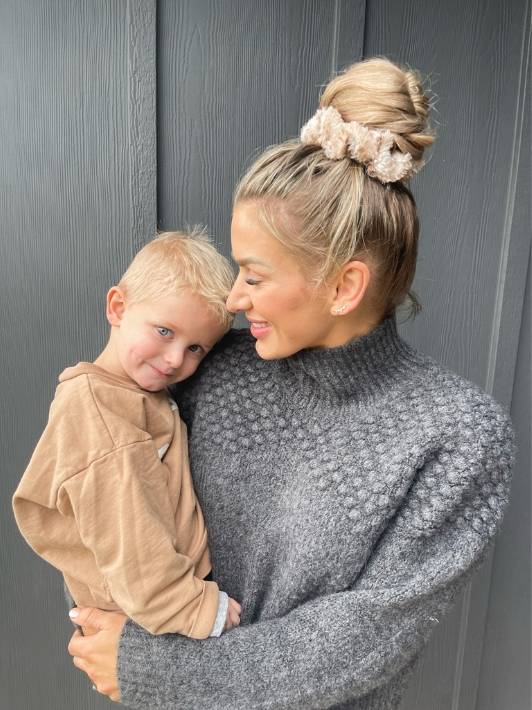 ---