Jillian Harris Polka Dot Collection
Jillian Harris Champion's Small Business
Jillian is generously loyal, especially to small businesses, and has been a consistent and loyal supporter to us at Chelsea King. That consistency translates to the Jilly Box; customers can rely on it to find unique products they will love and use. Collaborating on the scrunchies in this Jilly Box was, once again, a special project for us. Jillian's taste and vision helped guide the designs for the latest Chelsea King scrunchies we know you'll love and wear this fall and beyond.
Jillian Harris has done it again. We've mentioned our love for Jillian Harris before, but it begs repeating. Our last collaboration with her on her Jilly Box was so exciting, not only because she was such a supportive partner, but because we were able to feature exclusive Chelsea King scrunchies in the launch of her subscription box.
So what could be better than that? ANOTHER collaboration with even more Chelsea King scrunchies included! We're thrilled with our latest partnership with Jillian in the Fall 2020 Jilly Box! This time we're back with not two, but four scrunchies in exclusive prints. Jillian is a trusted source for all things stylish in beauty, home, and fashion. We are honoured to be included in her curation of the best products in the latest Jilly Box.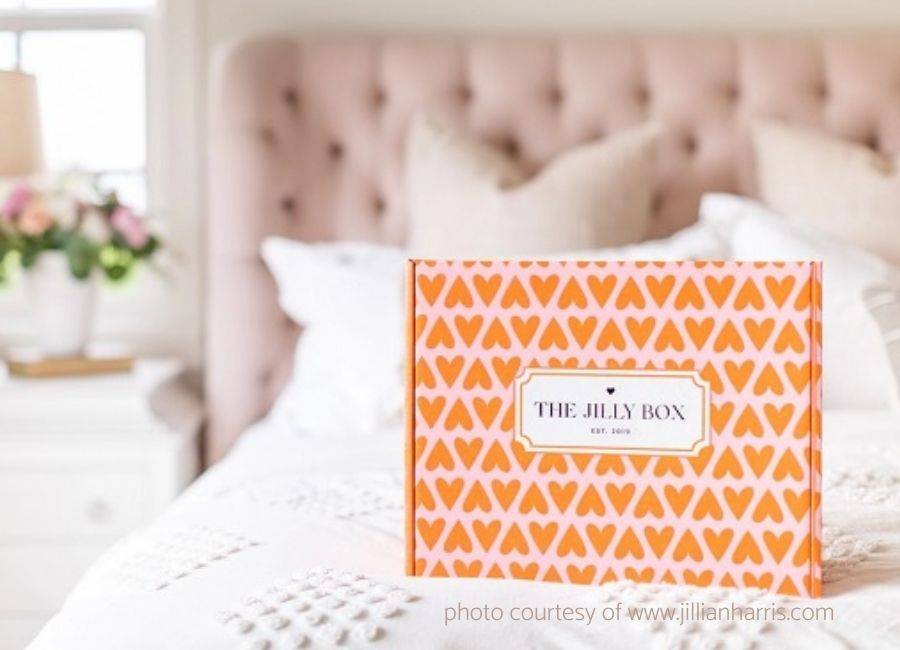 Not only does Jillian curate the items, but she's also highly involved in the design process. What we love about Jillian is that she is always authentic, and that shines through in her curated picks. The products included in her box are items she actually uses and loves, and she has a self-proclaimed addiction to our scrunchies!
For the latest collaboration with Chelsea King, Jillian helped create pieces based on the styles she loves. The polka dot scrunchie in rust with cream dots is an homage to the dress worn by Julia Roberts in Pretty Woman. If you haven't seen the movie yet, please do Jillian and us a favour and watch it! It's a classic, just like our Polka Dot scrunchie collection.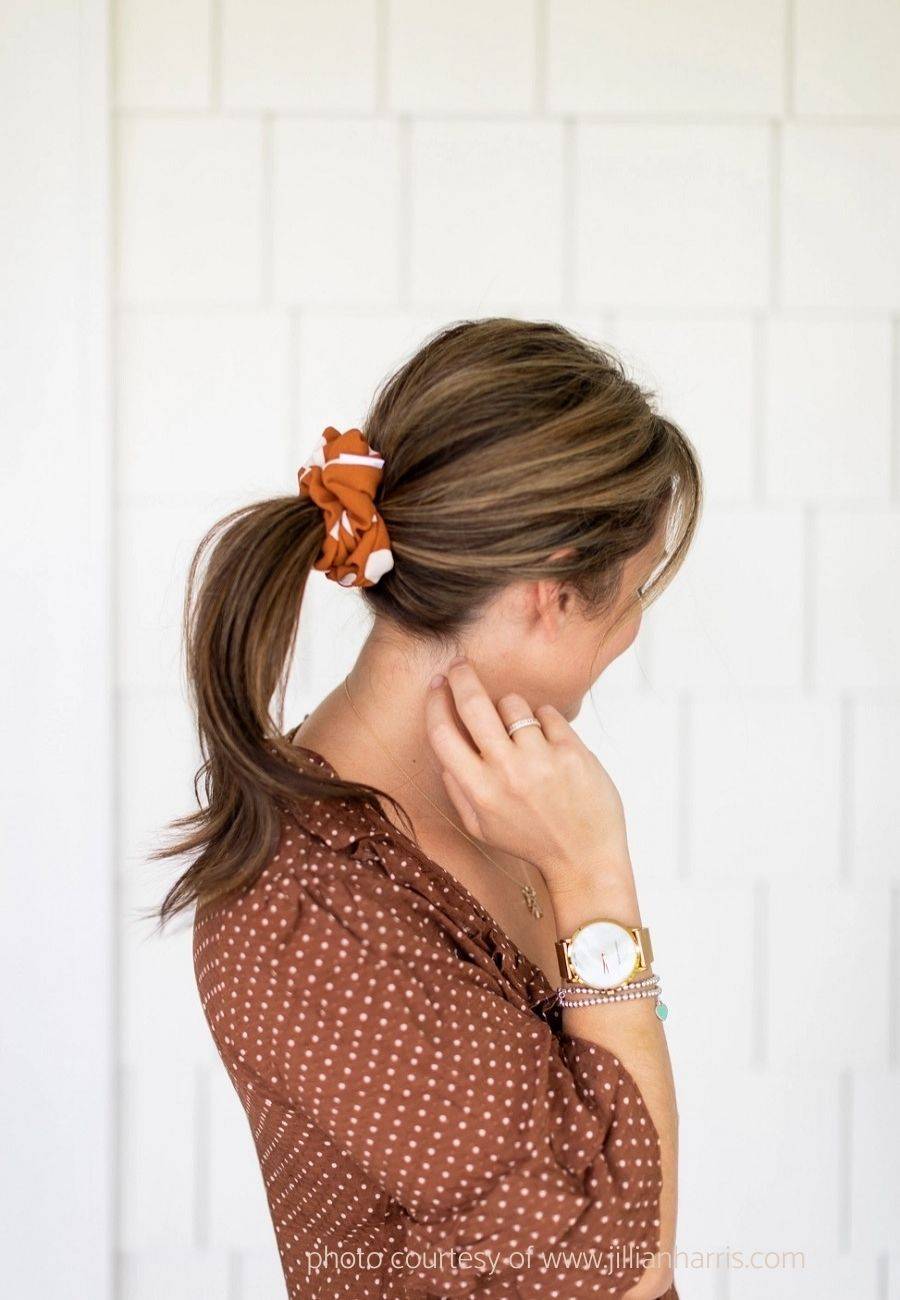 The design is the perfect balance of classic, stylish, elegant and playful, which, as Jillian says, makes it the perfect accessory. And the best news? Following the almost instant sell-out of The Jilly Box add-on, Jillian Harris Rust Polka Dot Scrunchie, we launched an extension of that collaboration in three different colours, Spice, Melon and Honey. The perfect hues for the season. Plus, all scrunchies are high-quality and thoughtfully designed, making them wearable for countless occasions.
If you haven't followed Jillian on Instagram, you're missing out. She's refreshingly raw and unfiltered, something that is hard to find on social these days! Her authenticity sets her apart from so many others, and it shines through not only in her social content but in her products!
If you haven't yet had the opportunity to receive a Jilly Box, we'll tell you why we love it. For starters, Jillian works closely with her product partners and actively participates in the curation for each box. What you receive in every Jilly Box are products Jillian truly loves and uses herself.
Another thing we love is that each Jilly Box is seasonally curated, so you have the best products you can immediately use. Of course, scrunchies are a year-round accessory, but the scrunchies in this box will have you excited for the chilly weather, and you'll want to wear them right away!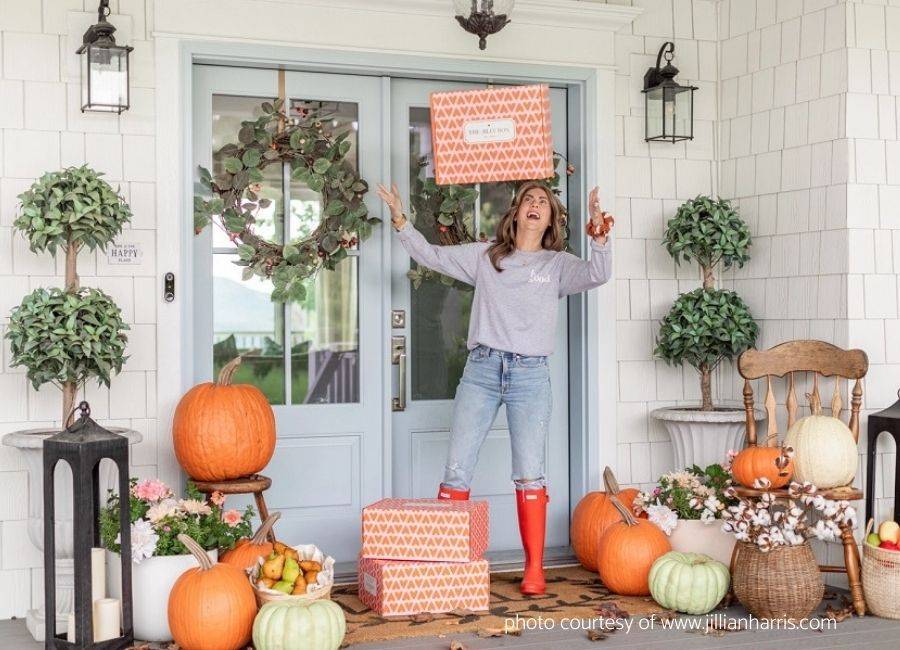 ---
The Jillian Harris Polka Dot Collection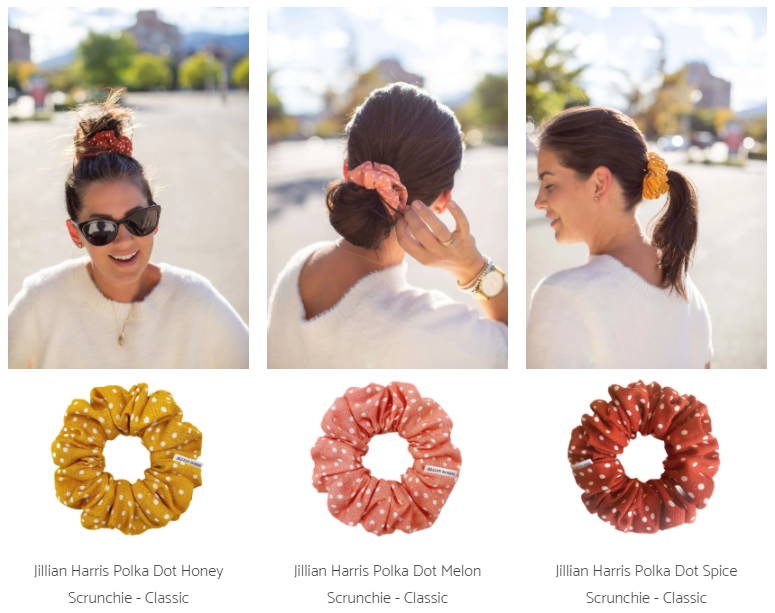 ---
---